pdfFiller is not affiliated with any government organization
Get the free permit form
Show details
Hide details
New York State Department of Environmental Conservation Region 1 Headquarters 50 Circle Road, Stony Brook, NY 117903409 Phone: (631) 4440273 Website: www.dec.ny.gov NYS DEC Managed Land Access Permit
Get, Create, Make and Sign ny dec access permit
Get Form

eSign

Fax

Email

Add Annotation

Share
How to fill out permit form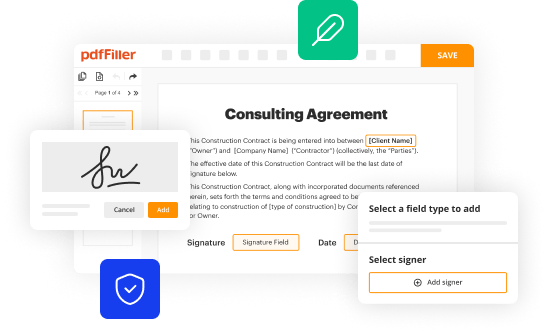 How to fill out a permit:
01
Gather all necessary information and documents required for the permit application.
02
Read through the instructions and guidelines provided with the permit application.
03
Fill out the application form accurately and completely, ensuring all required fields are properly filled.
04
Attach any supporting documents or additional information that may be requested.
05
Check for any additional fees or payments that need to be made in order to process the permit application.
06
Review the completed application form and all attached documents for any errors or omissions.
07
Submit the completed permit application either through online submission or by mailing it to the designated address.
08
Keep a copy of the submitted permit application and any related documents for your records.
Who needs a permit:
01
Construction workers or contractors who are involved in building or remodeling projects.
02
Individuals or businesses looking to host an event or gathering that requires approval from local authorities.
03
Business owners who need to obtain permits for operations or for handling certain types of materials, such as food permits or liquor licenses.
04
Homeowners who are planning major renovations or additions to their residences.
05
Individuals looking to conduct activities in protected areas or within certain designated zones, such as wildlife or natural reserves.
06
Drivers who need permits for oversized or overweight loads.
07
Individuals or organizations planning to use public property or spaces for specific purposes, such as filming permits or street vendor permits.
Remember, the specific requirements for obtaining a permit may vary depending on the location and type of permit needed. It is always best to check with the local authorities or permit office for detailed instructions and guidelines.
This is how it works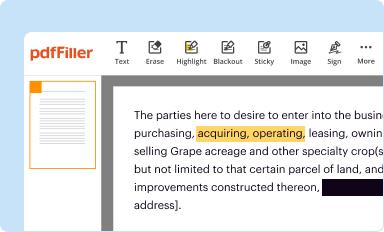 Edit your permit form form online
Type text, complete fillable fields, insert images, highlight or blackout data for discretion, add comments, and more.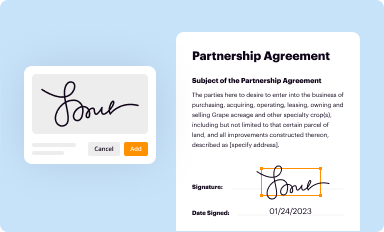 Add your legally-binding signature
Draw or type your signature, upload a signature image, or capture it with your digital camera.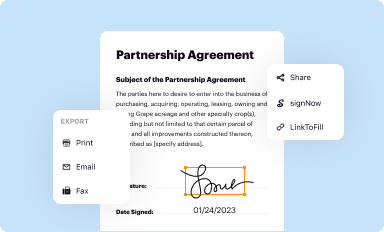 Share your form instantly
Email, fax, or share your permit form form via URL. You can also download, print, or export forms to your preferred cloud storage service.
Editing permit online
Follow the guidelines below to benefit from the PDF editor's expertise:
1
Log into your account. If you don't have a profile yet, click Start Free Trial and sign up for one.
2
Prepare a file. Use the Add New button to start a new project. Then, using your device, upload your file to the system by importing it from internal mail, the cloud, or adding its URL.
3
Edit permit access land form. Text may be added and replaced, new objects can be included, pages can be rearranged, watermarks and page numbers can be added, and so on. When you're done editing, click Done and then go to the Documents tab to combine, divide, lock, or unlock the file.
4
Save your file. Select it in the list of your records. Then, move the cursor to the right toolbar and choose one of the available exporting methods: save it in multiple formats, download it as a PDF, send it by email, or store it in the cloud.
It's easier to work with documents with pdfFiller than you can have ever thought. You may try it out for yourself by signing up for an account.
People Also Ask about permit
How do I get a work permit for homeschooling in California?
What is a B1 1 form in California?
How do I get my permit in California online?
How do I get my permit in California?
How to get a work permit in California undocumented immigrants?
Dec Land Permit is not the form you're looking for?
Search for another form here.
Comments and Help with ny dec access permit
Video instructions and help with filling out and completing permit
Instructions and Help about new york access permit form
You that first day is going to be engraved in my brain that first day felt like a week that first week felt like a whole bunny I got here, and I was ready for, and I'll excite I was thinking now this is like the biggest day of my life it's going to be the beginning of my career, and I was pretty much ready for anything a pathway or my theory officers congratulations Music you know I told myself that if I'm not on the ground last thing I still have more energy in me told myself keep pushing, so you collapse Oh first two weeks are pretty much a blur soaking in everything and trying to remember every little detail still making your bed trying to be presentable waking up on time, and it was just ton of information but now everything sort of coming together now, and it's really awesome Music you look control tactics was a very, very good program we definitely teach you how to walk up on different types of scenarios they would throw all those little twists and turns in your challenge up pushes further than just giving us a chair this is what you're doing just how you handle it they definitely challenged us every time Dr Golf drop the gun drop the gun d-doc high-speed maneuvers pulling other boats over it see myself doing that in my career me rock is awesome right our staff to learn how to do it responsibly you Music I'm having a part of this new family it's really fantastic to see how 50 strangers can come together job guys we made it you are you
FAQ
What is permit?

A permit is an official document or license granted by a governing authority that authorizes someone to perform a certain action, carry out a specific activity, or have access to a particular area or resource. Permits are commonly used in various contexts, such as construction, parking, business operations, hunting, fishing, and driving. They ensure that individuals or entities comply with regulations and guidelines set by the authority responsible for issuing the permit, ensuring safety, legality, and accountability.

Who is required to file permit?

The specific requirements for filing a permit can vary depending on the jurisdiction and the type of permit. Generally, individuals, businesses, or organizations that are planning to engage in certain activities or construction projects may be required to file permits. Some examples include: 1. Homeowners: Homeowners may need to file permits for various renovation or construction projects, such as adding a room, building a new structure, or making structural changes that impact the safety or integrity of the property. 2. Contractors: Contractors or construction companies often need to obtain permits for construction, renovation, or demolition projects. This ensures that the work meets building codes and safety regulations. 3. Event Organizers: Organizers of large-scale events, outdoor gatherings, or public function may be required to file permits to ensure compliance with zoning regulations, health and safety standards, and other requirements. 4. Business Owners: Businesses may need to file permits for activities such as opening a new establishment, remodeling, changing the use of a property, or installing outdoor signage. 5. Developers: Developers involved in real estate projects, such as new building constructions, housing developments, or commercial projects, generally need to obtain permits before commencing work. It is essential to consult with the appropriate local authorities, such as building departments, planning offices, or relevant government agencies, to determine the specific requirements and regulations for filing permits in a particular jurisdiction.

How to fill out permit?

To properly fill out a permit, follow these steps: 1. Read the instructions: Start by reading the instructions provided along with the permit application form. Ensure you understand all the requirements and necessary information. 2. Personal information: Begin by providing your personal information, including your full name, address, contact number, and email address. Some permits may also require you to provide additional details such as your date of birth or social security number. 3. Project information: Specify the details of your project for which you are seeking the permit. This might include the nature of the project, its location, and any specific measurements or details required. 4. Dates and duration: Include the proposed start and end dates of the project, as well as the estimated duration. 5. Attachments: Check if any supporting documents or attachments are required with the permit application. This may include blueprints, site plans, photographs, or proof of insurance. Ensure you include all the necessary documents along with the application. 6. Fees: Check the fee requirements and include the appropriate payment method or attach the payment to the application. Be aware of any specific payment instructions or methods mentioned in the instructions. 7. Signature and date: Review the completed application form, ensure all the required fields are filled out accurately, and sign and date the form at the designated space. 8. Submission: Ensure the application is complete and all the required attachments are included. Make copies of the completed form and any attachments for your own records. Submit the application as instructed, which may involve mailing it, dropping it off in person, or submitting it online. Note: Permit application processes can vary depending on the type of permit and the specific requirements of your local jurisdiction. It is always recommended to consult the specific instructions provided by the issuing authority.

What is the purpose of permit?

The purpose of a permit is to grant someone legal authorization or approval to perform a certain activity, construct something, or possess something. It ensures that the activity or property complies with specific regulations, safety standards, or municipal codes. Permits can cover a wide range of areas such as building permits, driving permits, work permits, hunting permits, fishing permits, event permits, and more. By obtaining a permit, individuals or organizations demonstrate compliance, accountability, and permission to carry out the specified task or use the property for a designated purpose.

What information must be reported on permit?

The specific information that must be reported on a permit can vary depending on the type of permit and the relevant regulations or requirements. However, some common information that is often required to be reported on permits includes: 1. Applicant information: This includes the name, contact details, and address of the person or organization applying for the permit. 2. Project description: A description of the project or activity for which the permit is being sought. This may include details such as the purpose, location, duration, and scope of the project. 3. Site details: Information about the specific site where the project or activity will take place. This may include the address, coordinates, and any unique site characteristics or considerations. 4. Safety requirements: Reporting of safety measures or precautions that will be implemented to ensure the safety of individuals and the environment during the project or activity. 5. Environmental impact assessment: Documentation or evaluation of the potential environmental impacts associated with the project or activity, as well as any mitigation or monitoring measures planned. 6. Compliance details: Reporting of any applicable regulations, codes, standards, or guidelines that the project or activity must adhere to, and documentation of how compliance will be ensured. 7. Insurance coverage: Information regarding the insurance policies and coverage in place to protect against potential liability or damages associated with the project. 8. Approval or certification: Reporting of any approvals or certifications that are required from relevant authorities or agencies for the project or activity to proceed. 9. Fees and payment details: Documentation of any fees or payments required for the permit application, as well as any receipts or proof of payment. It is important to note that the specific information required on permits can vary greatly depending on the nature of the project, the jurisdiction, and the applicable regulations. It is crucial to consult the relevant authorities or agencies and review the specific permit application or reporting guidelines for accurate and up-to-date information.

What is the penalty for the late filing of permit?

The penalty for the late filing of a permit can vary depending on the specific regulations and policies of the issuing authority. In some cases, the penalty might be a monetary fine or an increased fee. In other cases, it could result in a delay or denial of the permit application, or legal consequences such as citations or other penalties. It is advisable to refer to the specific rules and guidelines provided by the appropriate authority to determine the penalty for late filing in a particular jurisdiction or situation.

How do I modify my permit in Gmail?

In your inbox, you may use pdfFiller's add-on for Gmail to generate, modify, fill out, and eSign your permit access land form and any other papers you receive, all without leaving the program. Install pdfFiller for Gmail from the Google Workspace Marketplace by visiting this link. Take away the need for time-consuming procedures and handle your papers and eSignatures with ease.

Where do I find dec land permit?

The pdfFiller premium subscription gives you access to a large library of fillable forms (over 25 million fillable templates) that you can download, fill out, print, and sign. In the library, you'll have no problem discovering state-specific dec managed land access permit and other forms. Find the template you want and tweak it with powerful editing tools.

How can I fill out dec land access on an iOS device?

Install the pdfFiller app on your iOS device to fill out papers. If you have a subscription to the service, create an account or log in to an existing one. After completing the registration process, upload your ny land permit form. You may now use pdfFiller's advanced features, such as adding fillable fields and eSigning documents, and accessing them from any device, wherever you are.